---
Computer Literacy & ICT/IT Classes
Launch this Fall!!
Open Computer Lab Access, too!!
For information call 323.300.6077
We're also seeking skilled, committed, and
community-minded volunteers and instructors.
If that's you,
email
FSS and feel free to send us your resume.
---
Foundation for Successful Solutions . . .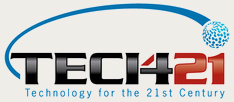 ---
For more than 14 years . . . providing successful solutions for the personal, educational & professional development of underserved communities in the 21st Century.
Pardon us while our website update is in process. Still, we welcome you to the virtual home of Foundation for Successful Solutions (FSS), where we are committed to providing programs and services that utilize technology as a tool for personal, educational and professional growth in the 21st Century. FSS is also committed to closing the "digital divide" and helping underserved communities empower themselves through technology on issues ranging from digital literacy, broadband access, and social media, to creating neighborhood-based Wi-Fi networks, local, state, and national telecommunications policy. Our target populations include economically/educationally disadvantaged families and individuals, K-12 youth, seniors, and individuals with disabilities, as well as those open to building relationships across racial, gender, ethnic, socioeconomic, and cultural bridges. It is because of our diverse population that FSS is focused not only on developing their technological skills and self-worth, but cultivating their sense of community. In addition, our diverse population has enabled us to develop extraordinary partnerships and collaborations with a wide range of groups, organizations and agencies. FSS programs & services provide:
Technology access: free computer use to community wifi

Training in technical "literacy & fluency"

Training in information & communications technologies

Employment & professional skills development

Education & vocational training

Community collaboration & networking
News & Events
IT News