Hardware/Software Guidance
Hardware & Software FAQ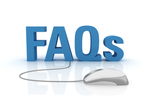 Find answers to your basic hardware and software questions here. Questions and answers submitted to us using the Contact Us link on the right-side of this page, will be regularly posted here.
Visit again soon as we continue to update this resource page with more information.
If you need additional information, please contact us.