Community Technical Support
Community Technical Support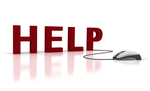 Limited PC and laptop diagnosis and troubleshooting is now available through the FSS TECH421 Certified Computer Repair Technician Course and through our upcoming Community Tech Support Days. Call 323.300.6077 weekdays between 10:00am and 6:00pm for more information.
---
We want to know what types of technology services, products, and information you need and find most useful. Community-based customer support services can mean more affordable, timely, and culturally sensitive services for you.
Please take the time to tell us what you want and need by using the Contact Us link on the right-side of this page.
Visit again soon as we continue to update this resource page more information.
If you need additional information, please contact us.